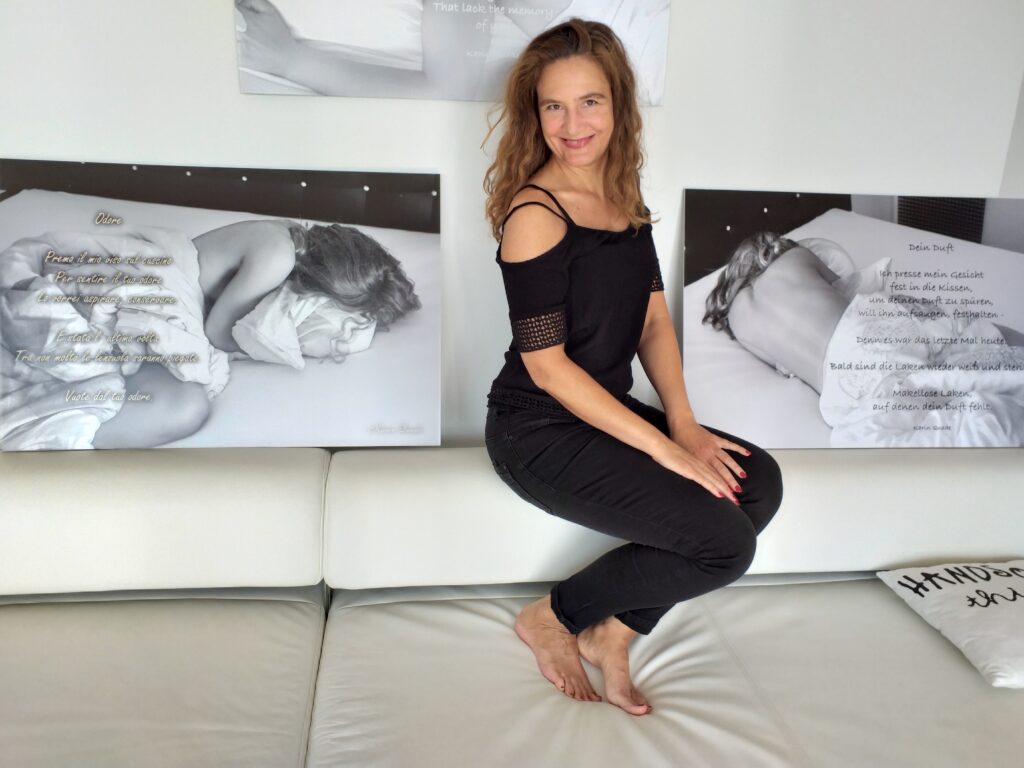 Another one of my favorite poems "Your Scent" ("Empty Sheets") in Chinese. Many many thanks to Dr. Ronghu Wang for having translated this poem into Chinese!
And many thanks to the Huada-Chinese-School in Darmstadt for having established the contact!
Great news: The poem has now been published in the Chinese Love Poetry Journal.
Noch eines meiner Lieblingsgedichte "Dein Duft" auf Chinesisch. Vielen vielen Dank an Dr. Ronghu Wang für die wundervolle Übersetzung des Gedichts!
Vielen Dank auch an die Huada-Chinesisch-Schule in Darmstadt für die Herstellung des Kontakts!
Großartige Neuigkeiten: Das Gedicht ist jetzt im Chinesischen Liebespoesie Journal veröffentlicht worden.
你的体香

原著:卡琳 姱德
翻译:王荣虎

压住我的面庞
深深地埋进枕头
感受你的体香
嗅透, 紧紧的嗅个够

因为
今天是我们的
最后

不久
床单又会白净
无垢

洁白无瑕的
床单
你的体香
难守

2021.1.29.译于奥格斯堡

Dein Duft

Ich presse mein Gesicht
fest in die Kissen,
um deinen Duft zu spüren,
will ihn aufsaugen, festhalten –

Denn es war das letzte Mal heute.

Bald sind die Laken wieder weiß und steril –

Makellose Laken,
auf denen dein Duft fehlt.

– Karin Quade